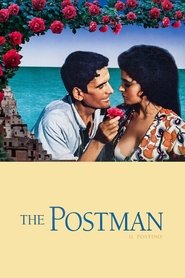 The Postman
The Postman is a 1994 Belgium, France, Italy Comedy film starring Philippe Noiret directed by Furio Scarpelli and produced by Penta Film with duration 108 min. Simple Italian postman learns to love poetry while delivering mail to a famous poet; he uses this to woo local beauty Beatrice.
Actor: Philippe Noiret, Massimo Troisi, Maria Grazia Cucinotta, Renato Scarpa, Linda Moretti, Mariano Rigillo, Anna Bonaiuto, Simona Caparrini, Carlo Di Maio, Nando Neri, Vincenzo Di Sauro
Director: Furio Scarpelli
Duration: 108 min.
Quality: HD
Release: 1994
Production: Penta Film
IMDb: 8