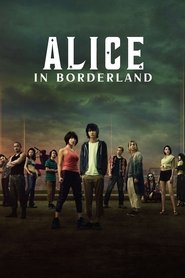 Alice in Borderland
Alice in Borderland is a movie starring Kento Yamazaki. With his two friends, a video-game-obsessed young man finds himself in a strange version of Tokyo where they must compete in dangerous games to win.
Genre: Drama, Mystery, Action & Adventure, Sci-Fi & Fantasy
Actor: Kento Yamazaki, Tao Tsuchiya, Nijiro Murakami, Yuki Morinaga, Keita Machida, Ayame Misaki, Aya Asahina, Kyotaro Tamura, Ayaka Miyoshi, Dôri Sakurada, Shuntarô Yanagi
Director: Teru Morii
Production: Netflix
Duration: 48 min.
Quality: HD
First Air Date: Dec 10, 2020
Last Air Date: Dec 10, 2020
IMDb: 8.4