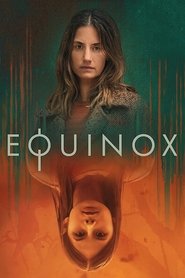 Equinox
Equinox is a movie starring Ask Truelsen. Haunted by visions after her sister vanished with her classmates 21 years before, Astrid begins an investigation that uncovers the dark, eerie truth.
Genre: Sci-Fi & Fantasy, Drama
Actor: Ask Truelsen, Danica Ćurčić, Lars Brygmann, Karoline Hamm, Hanne Hedelund, Viola Martinsen, Fanny Leander Bornedal, August Carter, Alexandre Willaume, Peder Holm Johansen, Rasmus Hammerich
Director: Mette Kruse
Production: Netflix
Duration: 47 min.
Quality: HD
First Air Date: Dec 30, 2020
Last Air Date: Dec 30, 2020
IMDb: 7.7