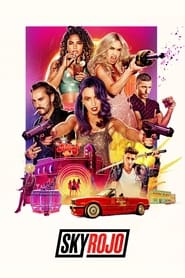 Sky Rojo
Sky Rojo is a movie starring Yany Prado. On the run from their pimp and his henchmen, three women embark on a wild and crazy journey in search of freedom.
Genre: Action & Adventure, Crime, Drama
Actor: Yany Prado, Verónica Sánchez, Lali Espósito, Asier Etxeandia, Miguel Ángel Silvestre, Enric Auquer
Director: Álex Pina
Production: Netflix
Duration: 26 min.
Quality: HD
First Air Date: Mar 19, 2021
Last Air Date: Mar 19, 2021
IMDb: 7.8