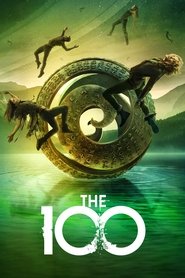 The 100
The 100 is a movie starring Eliza Taylor. 100 years in the future, when the Earth has been abandoned due to radioactivity, the last surviving humans live on an ark orbiting the planet — but the ark won't last forever. So the repressive regime picks 100 expendable juvenile delinquents to send down to Earth to see if the planet is still habitable.
Genre: Sci-Fi & Fantasy, Drama, Action & Adventure
Actor: Eliza Taylor, Marie Avgeropoulos, Tasya Teles, Adina Porter, Lindsey Morgan, Richard Harmon, Ivana Miličević, Chuku Modu, JR Bourne, Shelby Flannery, Bob Morley
Director: Charles Lyall
Production: The CW
Duration: 43 min.
Quality: HD
First Air Date: Mar 19, 2014
Last Air Date: Sep 30, 2020
IMDb: 7.8