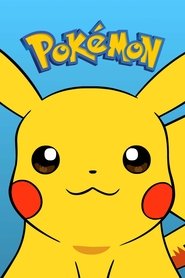 Pokémon
Pokémon is a movie starring Rica Matsumoto. Join Satoshi accompanied by his partner Pikachu, as he travels through many regions, meets new friends and faces new challenges on his quest to become a Pokémon Master.
Genre: Animation, Action & Adventure, Sci-Fi & Fantasy
Actor: Rica Matsumoto, Ikue Otani
Director:
Production: TV Tokyo
Duration: 23 min.
Quality: HD
First Air Date: Apr 01, 1997
Last Air Date: Jun 18, 2021
IMDb: 7.4