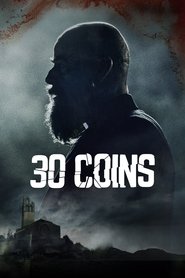 30 Coins
30 Coins is a movie starring Eduard Fernández. Father Vergara—an exorcist, boxer and ex-convict—lives in a remote village in Spain. Hoping to be lost and forgotten, Vergara's demons catch up to him.
Genre: Crime, Mystery, Drama
Actor: Eduard Fernández, Macarena Gómez, Miguel Ángel Silvestre, Megan Montaner, Pepón Nieto, Manolo Solo, Cosimo Fusco, Manuel Tallafé, Javier Bódalo, Paco Tous, Alba de la Fuente
Director: Manolo Pavón
Production: HBO España
Duration: 63 min.
Quality: HD
First Air Date: Nov 29, 2020
Last Air Date: Jan 10, 2021
IMDb: 6.7