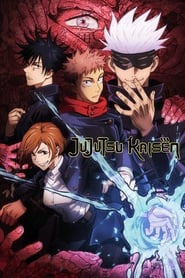 Jujutsu Kaisen
Jujutsu Kaisen is a movie starring Junya Enoki. With his days numbered, high schooler Yuji decides to hunt down and consume the remaining 19 fingers of a deadly curse so it can die with him.
Genre: Animation, Action & Adventure, Sci-Fi & Fantasy
Actor: Junya Enoki, Yuuma Uchida, Asami Seto, Yuichi Nakamura, Junichi Suwabe
Director: Tadashi Hiramatsu
Production: MBS, TBS, CBC, HBC
Duration: 24 min.
Quality: HD
First Air Date: Oct 03, 2020
Last Air Date: Feb 27, 2021
IMDb: 8.5