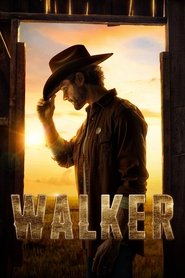 Walker
Walker is a movie starring Jared Padalecki. Reboot of the 1993 series focusing on Walker as he returns from years undercover. A widower and father of two, he begins fighting crime with a new partner, who is one of the only female Rangers in history.
Genre: Action & Adventure
Actor: Jared Padalecki, Lindsey Morgan, Keegan Allen, Kale Culley, Violet Brinson, Mitch Pileggi, Molly Hagan, Coby Bell
Director: Anna Fricke
Production: The CW
Duration: 45 min.
Quality: HD
First Air Date: Jan 21, 2021
Last Air Date: Jun 17, 2021
IMDb: 6.9